Surprise! The 5th day of the challenge has now been posted! Interested in my favorite quotes in Ghibli films? Then continue on reading and see all my favorite quotes that made an impact as I grew up.
Day 5: Favorite Quote
For me, Ghibli films have strong and inspiring sayings said by the characters. I remember growing up and remembering the lessons and quotes that Ghibli films have taught me a different perspective in my day to day life. Not only are they about their beautiful animation and their unforgettable story lines, but the films words of wisdom is what moves the audiences, it's inspirational and something a person could learn about.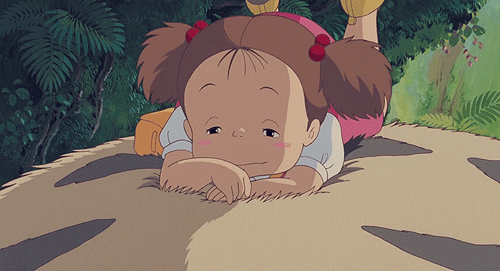 There are a lot of quotes that I would like to mention, but of course I will be saving the best for last! Here are some special mentions of quotes I loved from the Ghibli Films.
"Always believe in yourself. Do this and no matter where you are, you will have nothing to fear." — The Cat Returns (2002)
"Once you do something, you never forget. Even if you can't remember." — Spirited Away (2001)
"Once you've met someone you never really forget them." —Spirited Away (2001)
"You cannot alter your fate. However, you can rise to meet it." —Princess Mononoke (1997)
"There's no future for people who worship the future, and forget the past." —From Up On Poppy Hill (2011)
"One thing you can always count on is that hearts change."—Howl's Moving Castle (2004)
"It doesn't really matter what color your dress is. What matters is the heart inside." —Kiki's Delivery Service (1989)
"We each need to find our own inspiration. Sometimes it's not easy." —Kiki's Delivery Service (1989)
And my most favorite quote of all time would be from the movie of Spirited Away that made me see a different view of my surroundings.
"Now go, and don't look back." — Spirited Away
This quote taught me to keep moving forward with my life, even with the numerous mistakes I've done when growing up. This quote honestly inspires me in a daily basis, it's simple but you could clearly understand and get the message immediately.
That's all for today 5th day of the Ghibli Challenge! I of course would love to hear about your thoughts as well and if you're interested in doing this challenge you should! I would love to see your take on this challenge as well.
Check here to see all the days of the challenge! Be sure to come again tomorrow for the next daily challenge!
See you next time!
Click here to follow my twitter for more future updates!
Click here to follow my tumblr blog for pictures and random posts!