Surprise surprise! The Second day of the Ghibli Challenge! Find out how I first discovered about Ghibli films in a way of a story time of course. 
Day 2: How You Discovered Ghibli Films
An interesting fact would be that I learned about Studio Ghibli from my classmates, but it was our teacher who made the final push to watch a Studio Ghibli film. We were assigned to make our first ever movie review about the movie Spirited Away. Our teacher was a huge fan of films and if I remember correctly he claimed that this particular movie was one of his favorite at that time.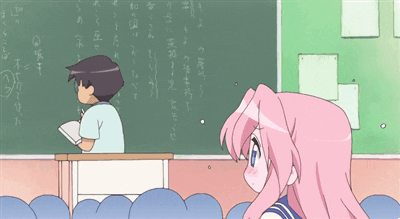 Short Storytime!
Well the first time I've heard about Ghibli films were from my classmates but I never really gave it a try. But on the fifth or sixth grade our teacher told us to make a review about the movie Spirited Away which was the first film I watched. It was supposed to be printed on a short bond paper, which I honestly did, but forgot to bring it to school. So the smart kid within me decided to write it on my notebook and decided to paste it on a short bond and passed it to the teacher.
The teacher was confused to why I had to separately write the review on a sheet of paper from my notebook and stick it to the bond paper when I could've just directly written it on the bond paper itself making less of a hassle and to avoid wasting paper. But he accepted it anyways and appreciated how hard I tried to make up from my assignment. I did become a laughing stock in class though..
I hope you enjoyed the post for the 2nd day of the Ghibli Challenge! I of course would love to hear about your thoughts as well and if you're interested in doing this challenge you should! I would love to see your take on this challenge as well.
Check here to see all the days of the challenge! Be sure to come again tomorrow for the next daily challenge!
See you next time!
Click here to follow my twitter for more future updates!
Click here to follow my tumblr blog for pictures and random posts!