The official website has launched and announced a new short anime titled "Sono Toki, Kanojo wa." ("She's in love") to be shown in fall.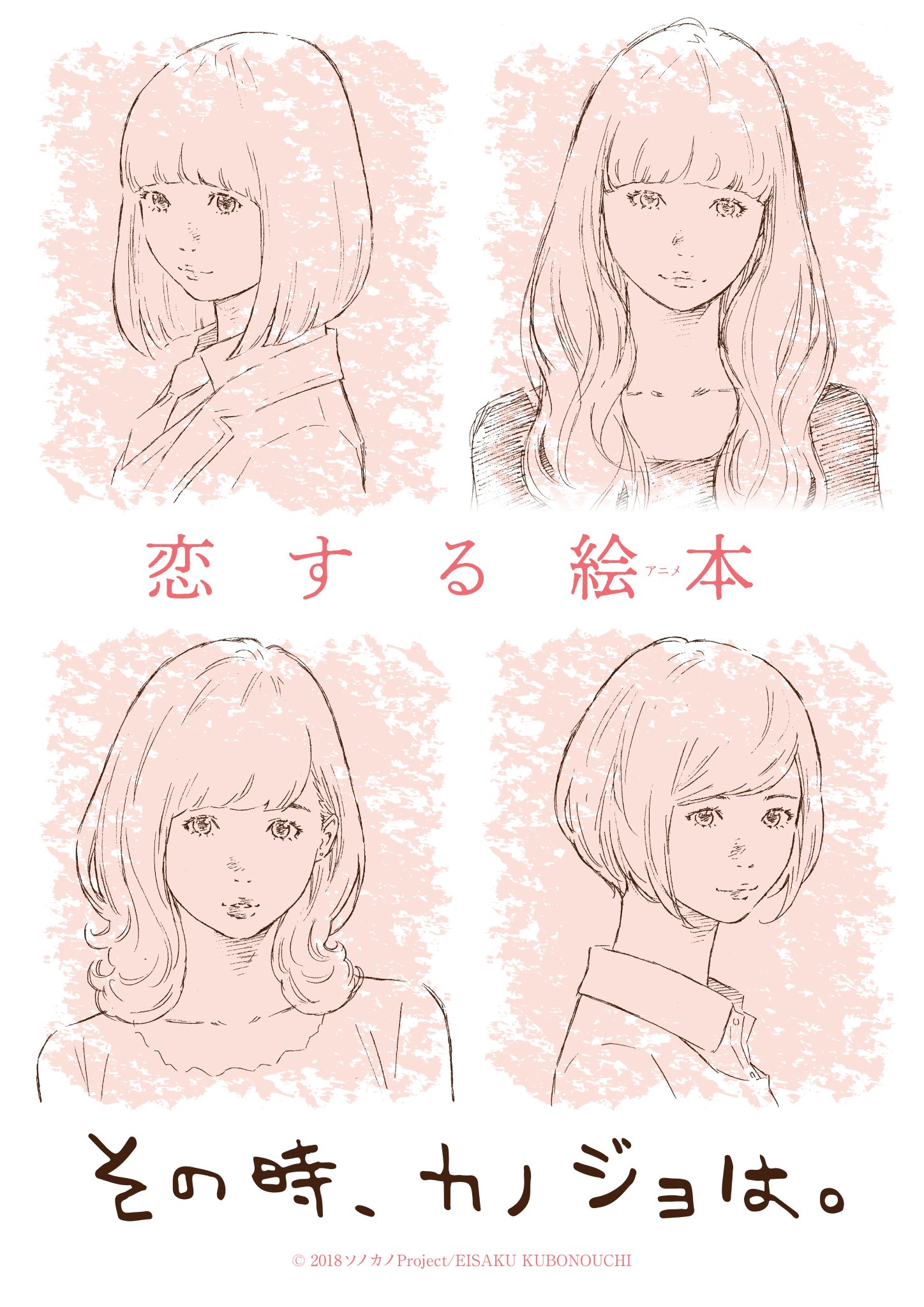 Click here for updates from the official website.
This short anime project features the original plans and character designs by a manga artist called Eisaku Kubonouchi and the script by Saeri Natsuo.
Genre: Slice of Life, Romance
Airing Date: October 2018
Studios: MASTER LIGHTS
This short anime will also be shown in the Focus on Asia Fukuoka Internation Film Festival 2018. The Fukuoka Film Festival takes place for the 28th time this year.
This will be about a short anime that follows the story of four women who are in love and lives in Fukuoka with the characters as high school students, college students, and working adults.
In the publicly released visuals we are shown four women. The characters appearance are in pink and in the middle is engraved with red letters with the words "picture book in love" as their theme.
Click here to follow for more future updates!
Click here to follow my tumblr blog for pictures and random posts!