Happy Sugar Life
High-schooler Matsuzaka Satou has a reputation for being easy, but one day her lifestyle of sleeping with one boy after another comes to an end. It happens when she meets the child Shio, for whom she is convinced she feels true love for the first time. Satou may seem sweet and innocent, but there is nothing she won't do to protect their life together, including committing murder. But from where did she acquire the little girl, and how long can their "Happy Sugar Life" together last?
Genres: Drama, Horror, Shounen
Directed: Keizō Kusakawa, Nobuyoshi Nagayama
Written: Touko Machida
Music: Kouichirou Kameyama
Studio: Ezo'la
Status: Ongoing
Started: Episode 01 – July 14, 2018
Ended: Episode ?? – ??6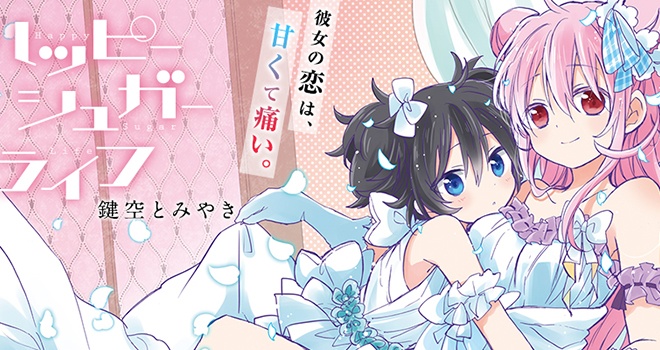 One important detail I should mention is that I've seen and read the manga way before they announced it was releasing an animation series. I was shocked and surprise seeing the first preview from my friend who recommended me to try out watching this Anime knowing my preference for Cute Psychological type of story and design.
Characters
As I've mentioned above, I've already seen and read the manga.The art style and design of the characters aren't that different from the manga and anime itself, but seeing it come to life with color made it look more alive and just satisfying to watch come in play. I love how it didn't differ from how I expected it to look like, it still has that cute and adorable art style with it's dark and psychotic vibe into it.
One of my guilty pleasures in anime would be how it is designed, and how I imagined for the characters to be designed lived up to this anime! I love how their innocent art style combats the dark sinful side for each character, I mostly love how Satō is designed, maybe because I have a thing for pink haired characters but I certainly love how her eyes would change from a normal state to where her pupils would enlarge showing their dark and sadistic side, not only for her but for the other characters as well.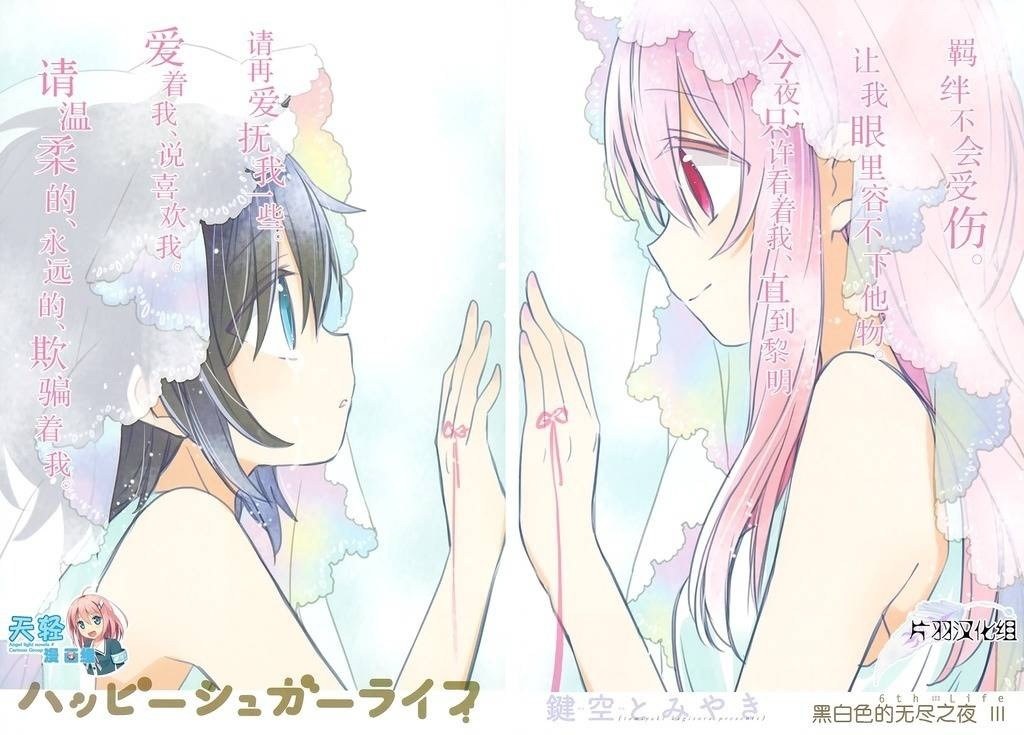 Storyline
I've heard comments on how they've been comparing this anime to another anime called Kozu no Honkai or Scum's Wish, having it's similarity to how each character have a different perception on how love is and how they handle their own feelings when it comes to love, and the different resorts they have to go through.
Here in the anime we'll mostly be focusing on Satō's idea of love, which is said in the introduction of it's fandom website, "She vows to protect that feeling of love, even if it means committing murder." We'll be seeing on how her love for her sweet Shio and how she dangerously handles the obstacles and troubles she had to go through.
But it doesn't only end there.
We'll be seeing different perspectives of love from each character. It doesn't only revolve around Satō which is what I like, you get to know the different character's perspective of love, even though in the end Satō will get involve in between as well.
Overall
I do highly recommend giving this a try if you have spare time in your hands. I can't wait to start watching the series and give it a review for all of you. I did just finish my midterms so I have more time in my hands to binge watch up until the recent episode and post a review. I did set my expectations a bit too high for this series just because I did love the manga and I expect the anime to turn out as well as the manga itself.
That's all for today's post I hope you enjoyed and thank you for taking the time to read. Be sure to watch out for our next post which would the Episode Review itself, see you all later!
I did a review of the Anime's OP check it out here!
I did a review of the Anime's ED check it out here!
Check out next post for the First Episode Review!
I made a public Twitter Account for those who want to be updated for future posts, and as well for request if you have any. Also just to talk with others and meet new people, so check it out if you have time!