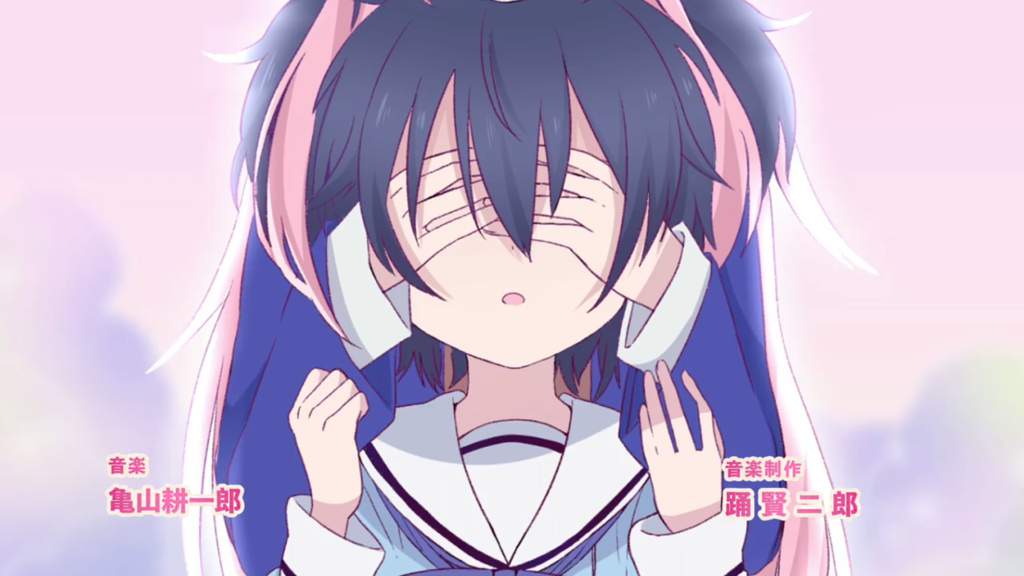 Happy Sugar Life
High-schooler Matsuzaka Satou has a reputation for being easy, but one day her lifestyle of sleeping with one boy after another comes to an end. It happens when she meets the child Shio, for whom she is convinced she feels true love for the first time. Satou may seem sweet and innocent, but there is nothing she won't do to protect their life together, including committing murder. But from where did she acquire the little girl, and how long can their "Happy Sugar Life" together last?
Here is the OP LINK!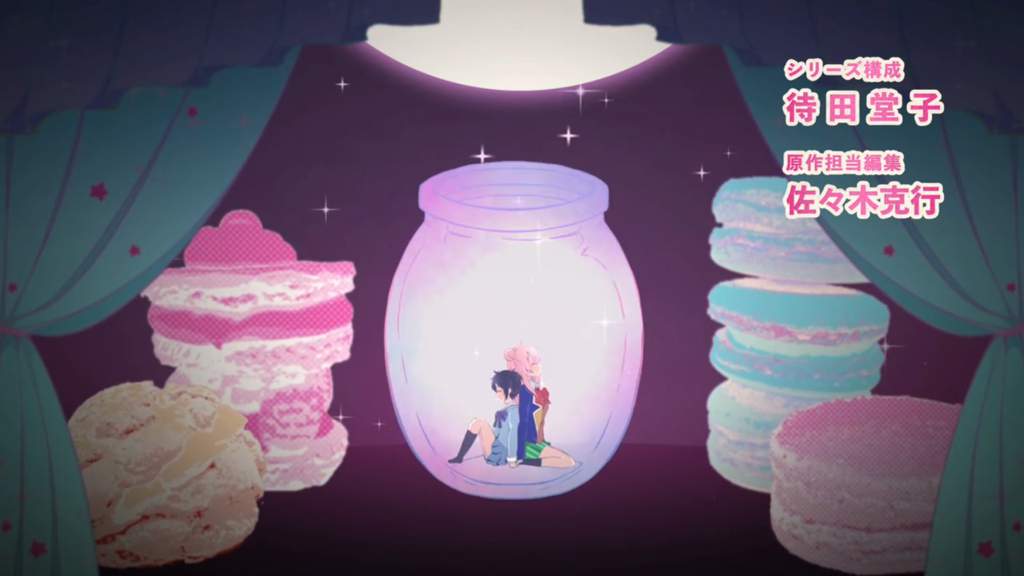 My Opinion
I've read the manga and has been one of the updated readers up until now, and hearing that it had it's own anime made me really pleased and excited. It's basically a series that revolves around Satō Matsuzaka a high school students who claims to have fallen in love with a young girl named Shio Kōbe who's unaware of her past. Satō vows to protect that feeling of love, even if it means her committing crime.
Now back to the opening itself.  The Opening is called "One Room Sugar Life" by Akari Nanawo. In the opening I love how sweet and bubbly it felt like, as it shows the two doing their vows and promise, along with it being twisted and creepy, showing the dark and twisted sins that Satō committed to protect her sweet pure love. They did a great job showing and representing on what the anime would be about.
The opening was actually sang by Akari Nanawo. There's been a few comments saying how the opening sounded like Vocaloid,  fun fact is that Akari Nanawo sang two songs composed by the Vocaloid producer Neru which could be the reason why she sounds familiar to a few Vocaloid fans.
The opening itself was beautifully made, the art was made well, the music was overall great as well matching the theme of pure sweetness and the dark twisted side of the story. I love how they portrayed the dark psychotic concept of the manga well.
So far I'm amazed to how the anime is shown, and I can't wait to watch the anime itself after reviewing this. I hope you enjoyed today's Anime OP review and stay tuned for the next one. I will be doing a full episode review of this anime as well as the ED so come back for that.
See you next time!