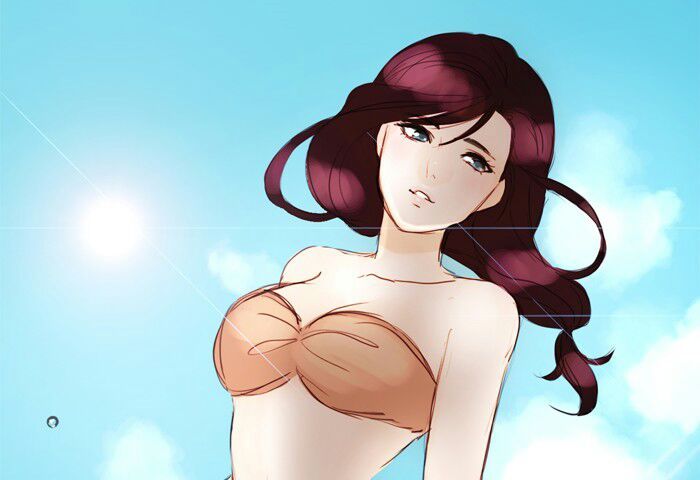 Title: Siren's Lament
Author: instantmiso
Genre: Romance
Summary: A story about a fallen superhero and the totally normal girl who saves him. Content with her ordinary life, Lyra is somewhat of a wallflower. However, her comfortable lifestyle suddenly goes astray when she accidentally plunges into the world of sirens. Entangled in a curse, Lyra will learn that her world may be a lot bigger than she had ever imagined.
Status: Ongoing and Updates Every Saturday
Siren's Lament is a story that revolves around Lyra, your typical average girl whom owns a flower store which is owned by her grandmother, who is the only family that she had– she doesn't know anything about her mother and her father. Then there was Shion, who also works alongside Lyra, and one of the lead male protagonists of the story. He's been by her side ever since they were young and eventually Lyra had romantic feelings for him which she bottled up inside since she feared of their relationship to be ruined. The two were particularly close but slowly drifted apart once Shion had gotten a girlfriend. Lyra, being devastated and heart broken still continued to stay by his side acting like how she normally would.
The two promised to take a walk near the ocean and see the ocean's view by the edge, Lyra then overheard Shion in a phone call with his girlfriend who needed him by her side, Lyra being the nice girl she was kindly told him that it was alright for him to leave and tend to his girlfriends needs which he thanked her for and left.
Lyra went to their meeting place by herself and started breaking down crying letting all the feelings she's been bottling up out. This is when she heard a beautiful melody by the ocean calling her attention, she went to the edge of the fence searching for where the melody came from and ended up falling out of the ledge landing straight to the ocean in which she was caught by Ian, the man who brought her to this mess, a siren which was cursed to stay by sea with no memories and what so ever. This is where the story starts and where the problems awaits.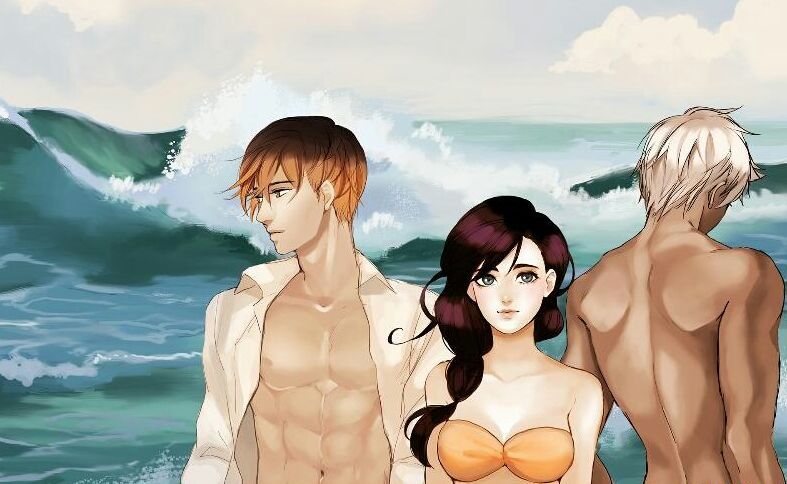 Siren's Lament has stunning artwork which may take it to another level. The way the artist made the characters facial expression to the characters movement was well made in a great amount of detail. Also I do want to commend the surroundings, especially the underwater scenery, was beautiful. I do recommend to read this on webtoon because it has background music playing as you read. The soundtrack differs with each episode which are mostly calming piano instrumentals that matches the chapter well. This was contributed by KennyComics.
What's nice is that there would be skits that isn't part of the story which her humorous to see and read, mostly thanks to Ian who is the main source of comedy in the story. I'd highly recommend this webtoon to anyone who is a fan of romance and fantasy as well. It's definitely worth your time for a read so don't be afraid to try it out!
You guys should go and download the app "Webtoon" which is available in the app and play store, you could also read it online here. There are a bunch of stories that you could read also different categories for you to search on! If there is a webtoon you'd like to give me a read then don't forget to comment it down below!
Be sure to check out Siren's Lament as well which you can read here.