Hello there! We finally came into a conclusion and listed the official Summer 2018 Anime Watch list and Reviews that our blog will be doing. Of course we will be distributing the following equally to one another to lighten up the work.
We know it's late but we'll try to catch up with the following Summer 2018 Anime shows that we find interesting or good to watch. We'll try to not miss cover a lot of the good shows that have been recommended for us to watch. But nevertheless here is the list of Summer 2018 Anime's that we will be doing a review soon.
Happy Sugar Life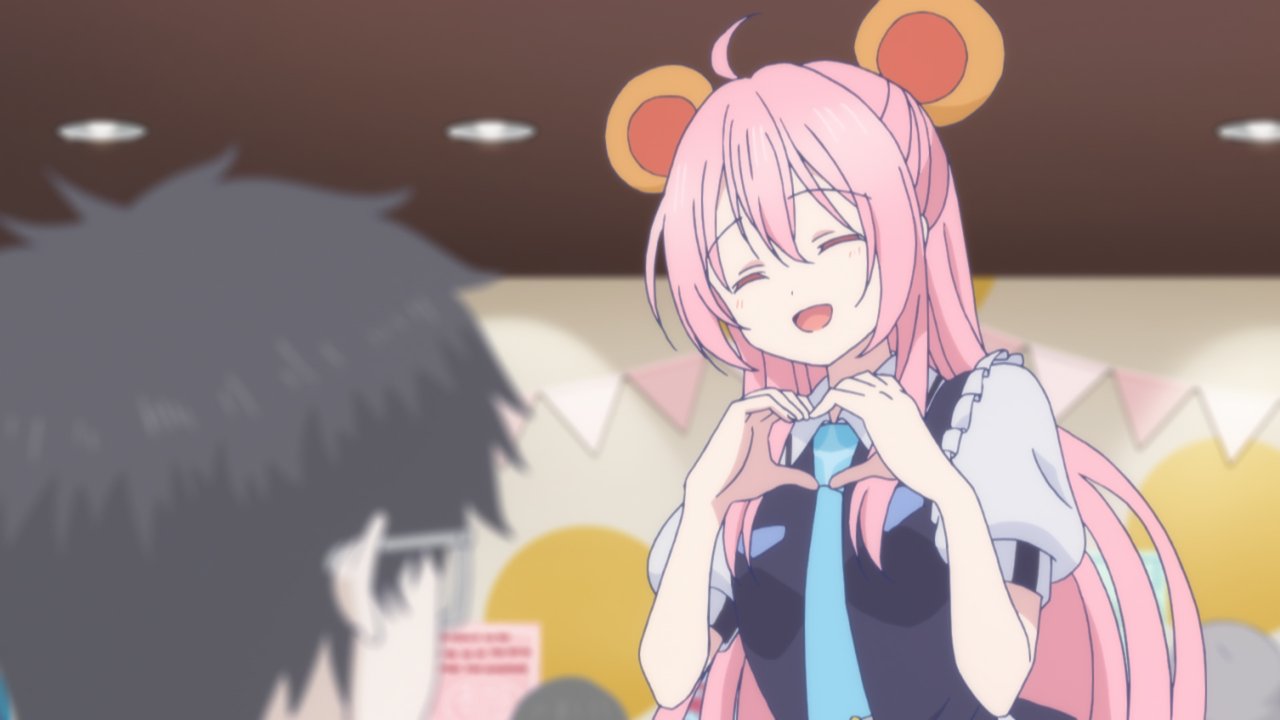 High-schooler Matsuzaka Satou has a reputation for being easy, but one day her lifestyle of sleeping with one boy after another comes to an end. It happens when she meets the child Shio, for whom she is convinced she feels true love for the first time. Satou may seem sweet and innocent, but there is nothing she won't do to protect their life together, including committing murder. But from where did she acquire the little girl, and how long can their "Happy Sugar Life" together last?
Satsuriku no Tenshi
13-year old Rachel awakens to find herself trapped in the basement of an abandoned building. Without any memories, or even a clue as to where she could be, she wanders the building, lost and dizzy. In her search, she comes across a man covered in bandages. He introduces himself as Zack and he wields a grim-reaper like sickle.
Hataraku Saibou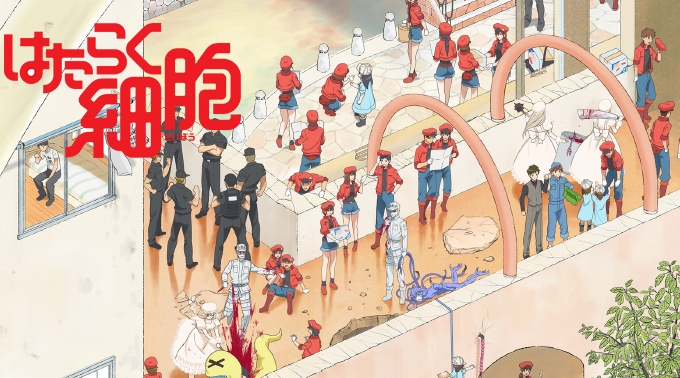 Strep throat! Hay fever! Influenza! The world is a dangerous place for a red blood cell just trying to get her deliveries finished. Fortunately, she's not alone… She's got a whole human body's worth of cells ready to help out! The mysterious white blood cell, the buff and brash killer T cell, the nerdy neuron, even the cute little platelets – everyone's got to come together if they want to keep you healthy!
Shichisei no Subaru
There was once a legendary party named Subaru in the globally popular MMORPG "Union." The group was made of elementary school friends. They earned fame in the blink of an eye for their unparalleled abilities in the Sense system at the core of the game. However, there was an incident where a player passed away inside the game. As a result of the death, Union ended service.
Asobi Asobase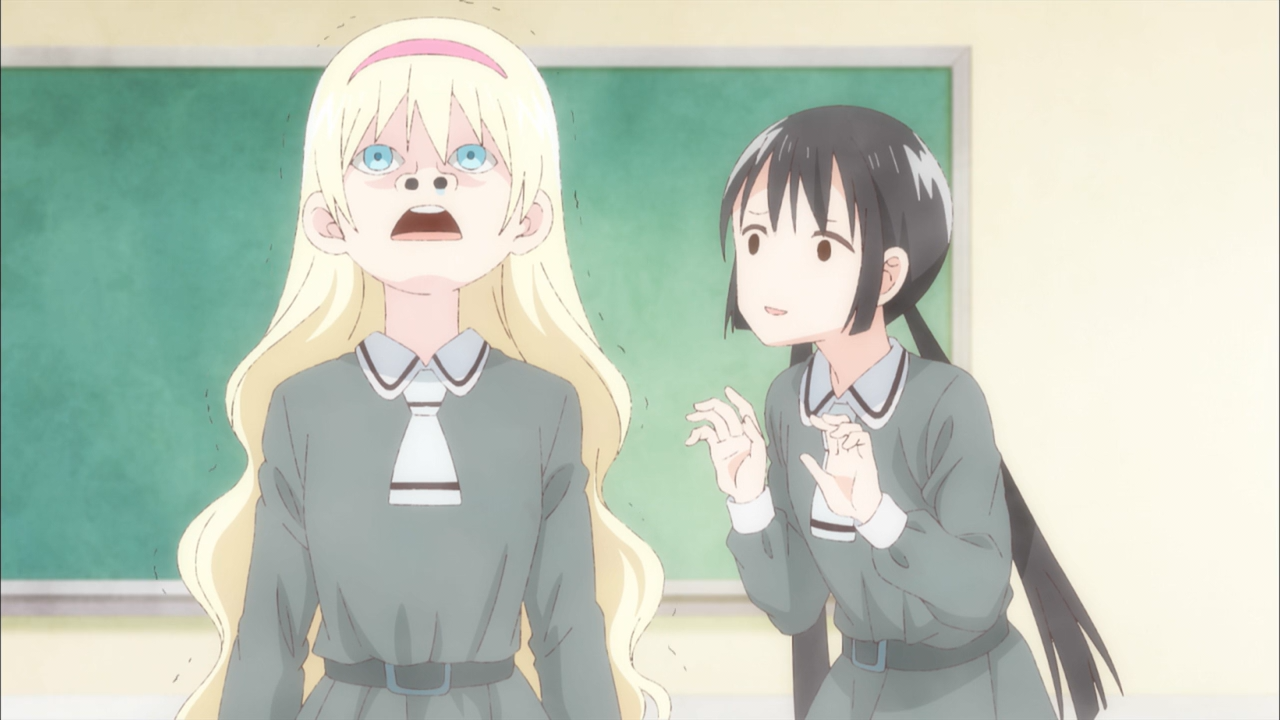 Hanako, an athletically proficient, yet thick-headed student with a weird fashion sense, plays a game with the American transfer student Olivia. However, their vigor irritated their classmate Kasuki who dislikes playing games since she has always been teased by her sister for being bad at them. With a turn of events, it was found out that Hanako is terrible at English. Thus, she asked her foreign classmate Olivia to help her, but Olivia, who is only born and raised in Japan with foreign parents, can't actually speak English at all! Watch over these three girls' surreal school-life comedy.
Sunohara-sou no Kanrinin-san
Shiina Aki is constantly being treated like a girl due to his feminine looks so he decides to move to Tokyo to attend middle school in an attempt to change himself. However what awaits him in his new home, Sunohara-sou, is the kind-hearted caretaker, Sunohara Ayaka. Along with the three female members of Aki's new middle school's student council, Yukimoto Yuzu, Yamanashi Sumire & Kazami Yuri.
Akkun to Kanojo
The romantic comedy follows the everyday life of an extremely tsundere (initially aloof and abrasive, but later kind-hearted) boy named Atsuhiro "Akkun" Kagari and his girlfriend Non "Nontan" Katagiri. Akkun's behavior is harsh towards Nontan with verbal abuse and neglect, but he actually is head-over-heels for her and habitually acts like a stalker by tailing her or eavesdropping. Nontan is oblivious to Akkun's stalker ways, and thinks his actions are cute.
Phantom in the Twilight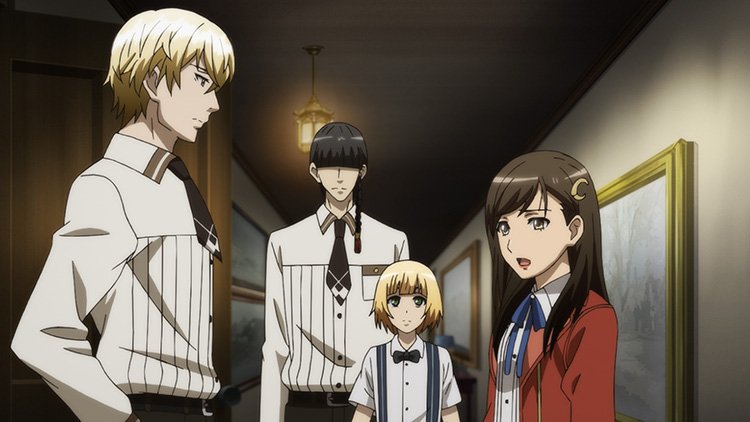 The story takes place in London, at "Café Forbidden," a mysterious café that only opens at night. The protagonist is a girl who is in London to study abroad. She meets the handsome men who work this place where the guardians of the boundary between the human and shadow world gather.
Back Street Girls
A group of 3 yakuza failed their boss for the last time. After messing up an important job, the boss gave them 2 choices: honorably commit suicide, or go to Thailand to get a sex reassignment surgery in order to become "female" idols. After a gruesome year training to become idols, they successfully debut, with overwhelming popularity, much to their dismay. This is where their tragedy truly begins.
That's all for today's post! We hope you'll come back and ready or views and opinions of the anime's listed above, we might be adding more to the list depending on the amount of time we have. Leave a comment down below with the shows that you're interested in Summer 2018 Anime season and if you have any suggestions of shows I should watch you should comment them as well. And as always, thank you and see you all again!